Welcome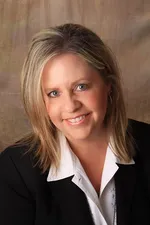 I AM NO LONGER ACCEPTING NEW CLIENTS TIL FURTHER NOTICE AND I AM COMPLETELY FULL AS A PRACTICE, SO I AM NOT ABLE TO ACCEPT ANY RETURNING CLIENTS AT THIS TIME.
December, 2021 My practice will continue to be 100% virtual until further notice.
Providing assistance through a Positive and Solution-Focused approach.
Preparing for marriage? Start off on the right track with pre-marital counseling to provide that solid base for a long and healthy relationship.
Struggling to resolve a relationship issue and things are still the same, even though you have tried to fix it?
Transitioning into a new phase of life and need some help?
Need to find a better way to communicate with your spouse or partner?
Want to relate to your teenager more effectively?
Need to build up your self-confidence?
Could you use some support as you and your spouse or significant other discuss the future?
Need some assistance going through a divorce?
My respect of your current situation and my life-long passion of helping others, together with your desire for change, will help us to uncover the strengths you need to be your best.

I welcome the opportunity to help you work through current issues and to look at your future with a sense of hope and purpose.

My therapeutic philosophy is a combination of discussions of the past, definition of the present and setting goals for the future. Using this unique blending of Bowenian Family-of-Origin exploration with Solution-Focused techniques fosters the ability of my clients to find strength in their life and to be able to use that strength to determine their future.

I will treat you with compassion, understanding and respect knowing that asking for help is not an easy thing to do.


Contributing author to the 2013 National Best Seller Power of Inspiration: Dare To Be The Best YOU! See Recommended Books Page for link to purchase.